Our audio recording service will capture up to three hours of your oral history. A volunteer will visit you, record your voice, edit it if necessary, and present it to you as a flash drive or downloadable file. The process usually takes between two and four weeks to complete.

WE LISTEN . . .
. . . but we also ask you questions and help to focus the memories you want to record. Sometimes, just thinking about recording the story of your life's adventures can be daunting and overwhelming. Our trained and attentive volunteers can help you make the process successful, fun and rewarding. Whether you want to record your oral history, or just one momentous event, we can help you preserve your story.
WE COME TO WHERE YOU LIVE . . .
. . . if that's the place you choose to meet for the recording process. It's best to meet in a quiet environment, with few distractions. We realize that is not always possible, especially if the recording occurs in an assisted living facility or convalescent hospital. We try to make it work, wherever the recording takes place. It's most important that you are comfortable during the recording. We will meet with you within a 20-mile radius of Camarillo, CA.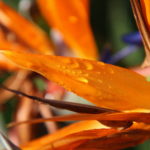 WE DELIVER YOUR COMPLETED LIFE STORY . . .
. . . as a set of chapters that are available (1) emailed to you as downloadable files or (2) on a USB flash drive. The recording and editing services are free. There is no charge if you wish to receive the chapters as downloadable files. If you wish a flash drive delivery, we charge $10 for materials.